ADVANCED PLASTIC SURGERY CENTER
Introduces iS CLINICAL ..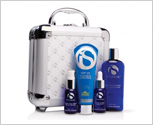 Specifically designed to provide long-term, anti-aging results, iS CLINICAL is the exclusive skin care line by INNOVATIVE SKINCARE. iS CLINICAL aims to promote the skin restorative process by prompting and accelerating exfoliation, circulation, and cellular regeneration, rejuvenating your skin with fresh, long-lasting results. iS CLINICAL is made of pure ingredients, sourced from all of the world; all clinically tested for maximum quality and safety.

iS Clinical works at the cellular level of the skin, enabling it to be used on virtually all skin care types. With so many steps and different instructions, we know that taking care of your skin can be confusing at times, but iS CLINICAL makes it easy for you. Our skin care regimen is designed for the convenience our customers. You can begin and end your day with the cleansing complex that deep cleans skin and pores, controls acne, removes dead skin, and prepares your skin for treatment. From there, a simple combination of three specifically designed products will treat, hydrate, and protect your skin.


iS Clinical provides proven, effective results that will bring out the best in your skin. But don't just take it from us, iS Clincial is used by A-List actors including Halle Berry, Kate Winslet, Charlize Theron, and more. iS Clincial products have also appeared in magazines like Elle, W, Lucky, American spa, and Dermascope.
Benefits of iS CLINICAL products:
Smoothes and hydrates
Reduces under-eye circles
Combats aging around the eyes
Lightens dark circles
Treats hyperpigmentation
Treats rosacea
Reduces scars and stretch marks
Anti-aging
Acne treatment
Collagen protection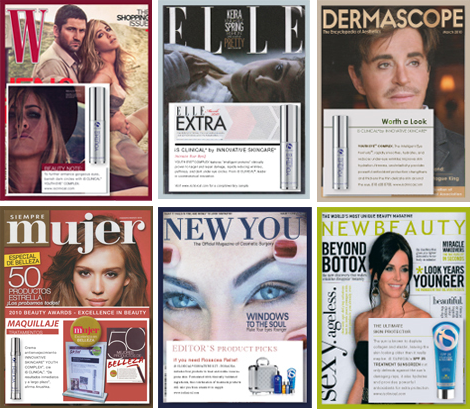 Call us today to receive your complementary skin care consultation!!
The Advanced Plastic Surgery Center offers a five-star experience and a non-surgical approach to maintaining your beauty and youth as you age. Look younger and more vibrant in just one visit! Eliminate signs of aging with non-surgical treatments such as BOTOX Cosmetic, Juvederm, Radiesse, Restylane and the latest Vi Peel. Look radiant with a microdermabrasion or a custom facial. Improve the texture of your skin, lighten your blemishes, smooth fine lines with one of our physician strength skin care systems. Reduce wrinkles and cellulite while tightening your skin and contouring your body with our Accent laser. Contact us to today to make an appointment and starting looking younger today!